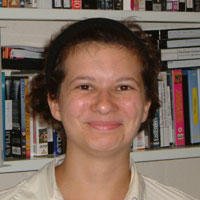 Course Leader for Media and Culture, Joint Head of Department of English, Media & Culture,
Dr Barbara Mitra  has varied teaching and research interests and has published on issues relating to television, gender, advertising and children, and has become interested in social media, body image and eating disorders.
Barbara's teaching includes specialist modules on gender and commercial issues of social media. She has spoken on local radio and schools on issues related to gender and body image, Facebook and television advertising and children. She has also made a number of films on various academic topics.